More at Prague Wanderer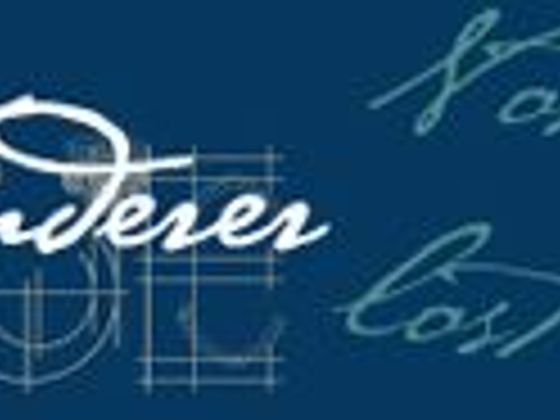 Prague - "More flavor?" challenges Spicker over the tinny static of my Czech throwaway cell. I'm reduced to the orphan Oliver, begging for more. The reception falters for a moment, and then he is back, mid sentence. "…you mean my bagels or your story?"
"The story," I say.
"Well how about this…" he pauses and in the background I hear something unusual. What the hell is it? Of course, the ubiquitous clucking of poultry - then he interrupts, "those are my fucking chickens man! How's that for more flavor! I'm on my farm!"
A week earlier I'm sitting alone in the back of Bohemia Bagel Mala Strana. Under gabled ceilings, I take a seat beneath a series of antique print blocks. The room is elegant and comfortable. Much like a chic café on Third Avenue in Manhattan, something you'd find tucked away in the lower east side, only Glenn does anything to show off his four Bohemia Bagel locations.
Before walking to the back of the restaurant, Glenn greets and hugs a waitress. He tells a joke, or maybe she tells a joke, because they both laugh. Glenn has the build of a cyclist- tall and slender. His curly hair is cropped short and sweeps along deepest recesses of his temples and forehead. The matching handle bar mustache is less visible than the actual handlebars, and his piercing blue eyes stand out against his pasty skin.
Glenn Spicker is an American entrepreneur living in Prague. Most Czechs and expatriates know Glenn as the owner of Bohemia Bagel; a Prague restaurant chain named after the historic Kingdom of Bohemia, now the western two thirds of the traditional Czech lands. Regardless, Spicker's restaurant feels and tastes undeniably American. He figures that between 30-50 percent of his customers are Czech as opposed to tourists.
And in Bohemia Bagel, Mala Strana, the king himself sits across the table.
Spicker, 42, explains how he brought bagels to the Czech Republic in the early 1990s. His first business endeavor was a partnership stake in one of Prague's first American-inspired eateries, Red Hot & Blues, but all the while he kept thinking about how the bagel hadn't yet arrived in the Czech Republic and how he didn't want to miss the boat.
He has opened a handful of bars, a respected jazz club named after him, U Maleho Glena (Little Glen's), an antique shop and even a Museum of Communism.
Sean Strouss is Spicker's business partner. He is also an American, a product of the Silicon Valley .Com boom. Luckily, he dodged the bust.
"He has more energy than anyone I know and anyone that knows him will say that," says Strouss, when asked what made Spicker succeed when so many expatriates have packed up and left Prague after failed ventures. "His tenacity, he just doesn't give up on anything," says Strouss.
Spicker came to Prague in 1992 with the first wave of adventure-seeking Americans and Western Europeans.
"No, we weren't yuppies; we were more like outcasts and slackers and failed writers. That's how everyone saw us at least," he says.
We're interrupted by lunch- a behemoth turkey club. As the waitress sets the massive, meat laden bagel-wich before us Spicker says, "Wow, this looks good. But that's because I'm here," he laughs. "So it got made properly and on time."
Restaurant service, or lack there of, is notorious in the Czech Republic. Glenn describes the culture barrier and the challenges of operating a Czech restaurant with American standards.
"Here is an ongoing battle; it's really difficult to get the food on the table, a proper meal, cooked the right way. Finding good service is a nightmare, but Marketa here," and he looks up at our waitress, "is the best. Isn't she the best?"
She smiles, playfully hits Spicker on the shoulder with a menu and strides back to the cash register.
But imagine this, how would you approach a 50-year-old Czech cook, who for three fifths of his life lived under the culinary monotony of communism- with no emphasis on service or customer satisfaction- and say, listen, I need you to put love into this sandwich. Ok?
"Because you gotta' put love into the food," exclaims Glenn as he gestures at the turkey club. "I say this to my cooks, I say what is the most ingredient? Eh, the ham?… they say. No! It's love. You have to care about the food you make, every sandwich, and every meal. That's what I care about and it's all I try to have them care about." He takes a breath. "But damn, it's hard."
Now, the first time I called Spicker begging for more, he was on his farm in the northernmost corner of the Czech Republic. It borders the foothills of Germany. Glenn calls the property, Northernmost.
So the second time I call Spicker for 'more flavor' there are no chickens. This time he is out bike riding in the Czech countryside, training for his upcoming vacation, a three-week bike tour through Chile. So I ask, "why the farm Glenn?"
It began as a retreat, an escape from the city and his business, but it didn't take long for that entrepreneurial itch to bloom.
And now he wants to turn Northernmost into a bio farm, selling organic products. But in reality he's got as far as whacking weeds and clearing out the barn. Back in Prague, he's dealing with the repercussions of over expansion and paying back loans. Strouss and Spicker may have to shut down one of the Bohemia Bagel locations. On top of the trials of self-employment, Prague's restaurant industry has become increasingly competitive since the days when international treats like bagels were hard to find.
Spicker continues on his bike ride, flying down some scenic decline at breakneck speeds, likely scoping out possible tracts of land for a wind farm or some new venture. Soon the king will return to Prague to reign over his culinary kingdom. His Northernmost expansion may have to wait.
Sam Greenfield is a third year metropolitan studies and journalism student at New York University. He is from Noank, Connecticut. A version of this article was originally written for the Travel Writing class at New York University in Prague.