Prague - Not that many people in the West can match Mr. Paulo Sergio Pinheiro´s experience in dealing with the reclusive military government of Burma, also known as Myanmar (note to the reader: while the 1989 junta-sponsored name change has not been recognized by several Western governments and the country´s much battered democratic opposition, the government of the Czech Republic uses the combined name Burma/Myanmar in its official communication).
Until his mandate expired last May, he had served for eight years as the United Nations special rapporteur on the human rights situation in Burma.
His last visit in the country in November 2007 made headlines after his following report raised the number of confirmed casualties of the junta´s crackdown against the pro-democracy protests in September from 15, which the junta officially admitted, to 31. Needless to say, the generals were not happy and they stubbornly ignored the requests for his follow-up visit.
There has been little progress in Burma ever since as the initial hopes of possible relaxing of the regime´s firm grip on power gave way to the general frustration.
Read also: Min Zin: Let Lenin meet YouTube and set Burma free
Aktuálně.cz caught up with Mr. Pinheiro during his recent visit of Prague, where he came to attend the conference "Asia-Pacific Security Challenges: Implications for Europe and the Atlantic Alliance" organized by The Prague Security Studies Institute (PSSI).
You must be aware of the strong criticism that (special envoy of UN secretary general for Myanmar) Mr. Ibrahim Gambari is facing from growing number of people in Burmese democratic opposition. How has he conducted his mission, in your opinion?
I cannot elaborate on a work of a colleague who has a very difficult job. The only thing I can say is that we had always had a good relationship, we tried to coordinate and consult, and I thought that was positive. Perhaps it was not fait to expect from each visit a big success. Negotiations with dictatorships are not like that. And I do not think it is fair to criticize Mr. Gambari for what he shared after his visits. I think it is a difficult process, but I prefer not to comment, it is quite delicate.
One of the things he has been criticized for was his apparent support he had allegedly lent to the "seven-step roadmap to democracy" which the Burmese junta has been constantly trying to sell off as a genuine recipe for timely and orderly return to civilian government rule. What is your assessment of this process?
Well, it would be quite impossible to sell this as a transition to democracy. We know - in Latin America as well as here in the Czech Republic - what a political transition looks like and it is not what has been happening in Burma. And I think if you continue giving this stamp of recognition to the government, the foreign policies or the approach will be wrong because the foundation is not true. Nowadays that I do not have any responsibility for this, I think the international community must correct and define another strategy but I do not have the recipe. However, I do not think it is adequate to continue believing that after this sham referendum you will have a fair election and civilian government with 25 per cent of the seats in the parliament reserved for the military, without Daw Aung San Suu Kyi or any other former political prisoner being able to run as a candidate… Come on, this is not transition to democracy.
Infobox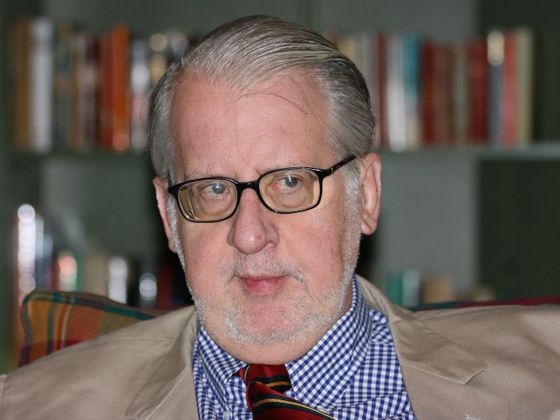 Paulo Sergio Pinheiro
born in Rio de Janeiro, Brazil, on 8 January 1944
diplomat and legal scholar with a long career in academia (his past teaching assignments include Brown University in Rhode Island, USA, University of Săo Paulo, Oxford University and the École des hautes études en sciences sociales in Paris)
served as federal Secretary of State for Human Rights in his native Brazil under President Fernando Henrique Cardoso
one of the seven commissioners of the Organisation of American States' Inter-American Commission on Human Rights, for the 2004 to 2011 period, with special responsibility for the rights of children
Within the United Nations system, he had served as a special rapporteur on the situation of human rights in Burundi from 1995 to 1999, followed by an 8-year-long stint at the same position for Burma, where he was not allowed to visit for about four years after 2003 until getting his last break in November 2007. His mandate expired last May, when he was succeeded by Tomas Ojea Quintana of Argentina

Perhaps there should be more criticism, then, since the junta appears to be living in their own world where this can pass for a perfect solution?
I think they are very much criticized. What we need is a more consistent, coordinated strategy by the US and other Western countries, because during my eight years I never saw a coordinated approach. Of course we have to have a principled approach vis-a-vis the military, criticize it, but we need to solve this situation where we have made 37 visits to Burma and some 30 resolutions and the progress is not very visible.
At the end, the policies need to be more imaginative and creative, and a lot of quiet diplomacy. I do not believe in the diplomacy in the limelight, with CNN, BBC and Al Jazeera. You cannot negotiate with those guys (the junta) like that, they have a lot of paranoia, they are very much worried about what will happen with them, and at the same time obtain some concessions. This is very complicated and you have to really gauge it.
And this has happened with other autocracies like Libya and North Korea (note to the reader: the interview took place before Pyongyang announced it is re-starting work on its nuclear program). Why not Myanmar? If the world succeeds in dealing with North Korea and (Muammar) Gaddafi, why not with the senior general Than Shwe?
I think it is important not to consider Myanmar too pathological or too different. They are not. Of course they have some cultural traits, some cultural aspects, they are not Christian or Islamic, they are Buddhist, but the framework of the dictatorship is very common, they are not very original in their way of ruling the country. I am not surprised at least.
As for the role of the UN Security Council, I believe it was unprecedented that it came together last October and unanimously supported the resolution which was very critical of the junta. Could this happen again?
Yes, it was a rare occasion, but the follow-up never happened. One has to deal with the UN Security Council very cautiously. Why? Because the veto of Russia and China has been exercised. I would be glad if the countries in the Security Council were able to coordinate humanitarian assistance in Myanmar.
I do not think that the condemning role of the council will be much helpful. We have too many resolutions criticizing the country already. I think the SC is something that can be invoked when you have a perspective of something more positive but just condemning the junta, the have been already condemned too much. We do not need this any more.
On the other hand, the international community has to overcome some contradictions - there are 120 foreign enterprises including Chevron (from the US) because they say there had been there before the sanctions and they just continued. Total (from France) is also there. So you apply sanctions, but you leave the companies from your countries operating there, I see a contradiction in this, which must be solved. I do not know how but it is not my problem.
Read also: Snowball gets rolling. Havel calls for action on Burma
You said the universal condemnation is not necessarily the best way forward. Some of the politicians from the Czech Republic, especially former president Václav Havel, but also Foreign Minister Karel Schwarzenberg or Deputy Prime Minister Alexandr Vondra have been quite vocal in their criticism of Burmese junta. Do you think it can play any role?
I think that this government can play a role and it is playing it. For example the report commissioned by former President Havel and archbishop Desmond Tutu (of South Africa) was a very good report and I had saluted it. It was very complete, very well done by the lawyers. The purpose of it was to put the issue of Burma on the agenda of the Security Council and I think it helped in this respect.
And I also think it helps that the Czech government continues to maintain this very pro-active role and I think as the Czech will have the presidency of the EU, it will be a good moment to try and revise the common policy concerning Myanmar. I am not proposing to alleviate the sanctions but they only have meaning if you have a policy. If you have just sanctions, I do not believe it is very useful.
I see an independent and important role for the Czech government, and Europe in general, among other Western countries. I think that the Czech Foreign Minister is very vocal and he follows the situation very closely, which I think is very important for the Burmese to have this very open, vocal, principal position.
Read also: Suu Kyi gets special birthday greeting from Prague
And you have not encountered criticism in or outside Burma of Czechs being perceived as sort of a puppet of the US government?
No, I think that would be very simplistic. I think sometimes there is a coincidence of the objectives in terms of human rights but I do not think that such characterization would be fair. I think that you Czechs have the moral authority, because you know what a political transition is. And I think it is very important, the role that Eastern Europe can play. Croatia is in the Security Council and they can also play this role.
Sometimes people also simplify and say that Burma/Myanmar is a puppet of China. It is not, the relationship between Burma and China is much more complex. It would be unfair and very simplistic to think that Czechs are always with the United States. But if they are in terms of human rights agenda - OK, great, it is a good company. I always count on the support of the US, because without them and without China it is very difficult to obtain anything in Myanmar.
Since you mentioned China, do you think it is possible to bring them on board in this ongoing effort to push Burmese junta into a dialogue with the opposition? I mean, one can easily imagine it is not exactly in China´s interest to see real democratization take place right next to its door…
I do not know. During the rebellion, or the so called Saffron Revolution, the Chinese - as far as I had seen or experienced - were playing a positive role as a responsible global power. And they were very much worried about what was happening, which is why they joined the consensus on the Security Council resolution which was very tough. And they were working very closely with Portugal which had an EU presidency at the time and also with Brazil which played a very positive role in this dialogue, I was very happy about that. And also from my contacts with the Chinese not only in Geneva, but also in Brussels or Thailand I know that they were very concerned and wanted to help.
Read also: Hit them where it hurts. China pressured over Burma
The secret for obtaining something from China, if I may say so, or India or ASEAN, is for Europe to start a real partnership. I do not think you can just ask them to play a role, you need to build a partnership on equal terms, not delegating a role to them, they will not perform. This is not the way for the Western countries to ask China to help them achieve something, this will not work. We need to understand the specific interest of China, which they have as any other state. We have to take this into consideration and to establish a partnership.
Are you not afraid that the world has lost momentum with Burma?
Oh, yes. I think we have lost two opportunities, the moment of the revolution when they were very weakened and also at the moment of the cyclone (Nargis). I think that more quiet diplomacy would have helped.
It is not a big surprise that they were not welcoming the coming of a military ship with humanitarian aid with open arms. They are paranoid, they were afraid that the helicopters and soldiers would take the opportunity to topple the regime. And now I think is the good moment to revise the strategy and see how we approach them.
So you think that more would have been achieved if the world was treading more carefully?
Yes, I am a quiet diplomacy enthusiast. Not secret, but quiet. That is a diplomacy that is accountable to the parliaments and all that, but you will not obtain too much while commenting on or giving press interviews about every step you take.